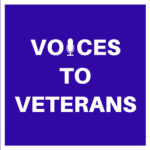 Welcome to Episode 6 of the Voices to Veterans podcast. This month features the story of Sergeant Richard "Dick" Sowinski, who served in the U.S. Marine Corps during the 1950's.
Everything about Dick's story is timeless. When you look at his picture, you can't tell if it was taken in the 1950s or the 2020s. The reason he enlisted, how the Marines brought out the best in him and molded him into a leader, and his success after serving, epitomize the life of a citizen soldier. Yet his experiences are unique in so many ways, from his training at Guantanamo Bay while the U.S. still had relations with Cuba to his philosophy for living an honorable life, his story gives us insight into our own lives even today.
If you'd prefer to read Dick's story, or want to see additional photographs, check out the written version of this podcast.
We hope you enjoy Dick's story, and don't forget to subscribe to the Voices to Veterans podcast for an inspiring veteran's story each and every month.