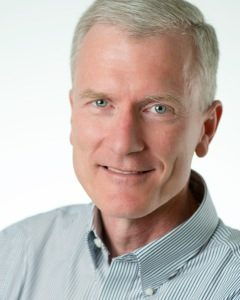 David E. Grogan served on active duty in the United States Navy for over 26 years as a Navy Judge Advocate. During the course of his Navy career, he prosecuted and defended court-martial cases; negotiated agreements in capitals around the world; lived abroad in Japan, Cuba and Bahrain; deployed to the Mediterranean Sea and the Persian Gulf onboard the nuclear powered aircraft carrier USS Enterprise; and actively contributed to the fight against piracy and international terrorism. His experiences abroad and during the course of his career influence every aspect of his writing. His third novel, The Hidden Key, will be released by Camel Press in April, 2020. His first two novels were Sapphire Pavilion and The Siegel Dispositions.
Dave's current home is in Savoy, Illinois, where he lives with his wife and their dog, Marley. He has three children.
Read Dave's Long Bio here.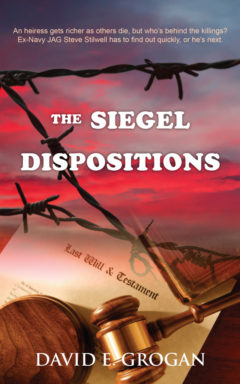 PUBLISHER
Jennifer McCord
Camel Press
6524 NE 181st Street #2
Kenmore, WA 98o28
425-485-6822
Jennifer@coffeetownpress.com
http://camelpress.com
MEDIA INQUIRIES:
Wiley Saichek
Saichek Publicity
320 7th Avenue #232
Brooklyn, NY 11215
646-896-9960
SaichekPublicity@gmail.com
http://saichekpublicity.com