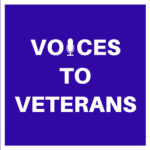 Welcome to Episode 31 of the Voices to Veterans podcast. This episode features the story of Medal of Honor recipient, Colonel Walter "Joe" Marm, U.S. Army (Retired).
With the Vietnam War intensifying, Joe knew he would be drafted after graduating from college. Instead of waiting, he took control of his own destiny and enlisted in the Army in June 1964. A little over a year later, he found himself in the Ia Drang Valley in South Vietnam as part of the Army's new 1st Cavalry Division, Air Mobile, facing off against a determined enemy. The result was the historic Battle of Ia Drang, the first major battle between U.S. and North Vietnamese soldiers during the Vietnam War. Joe distinguished himself in the battle and was subsequently awarded the Congressional Medal of Honor for his actions. He would then go on to complete an illustrious thirty-year career in the Army.
If you'd prefer to read Joe's story, or want to see additional photographs documenting his service, please check out the written version of this podcast.
Also, if you enjoyed Joe's story, please sign up for the Voices to Veterans Spotlight monthly newsletter by clicking here. Once each month, you'll receive a new written veteran's story and a new podcast directly in your mailbox. Best of all, it's free and you can unsubscribe at any time.