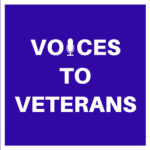 Welcome to Episode 29 of the Voices to Veterans podcast. This episode features the story of 1st Lieutenant Henry Lowenstern, U.S. Army.
Henry served in the Army during World War II and has a truly amazing story. He and his family escaped from persecution in Nazi Germany in 1937 and came to the United States. Henry and his brother, Leon, then returned to Germany in 1945 as part of the victorious U.S. Army. After Germany surrendered, Henry spent two years interrogating POWs and German officials to help hold them accountable for war crimes and crimes against humanity. His incredibly inspiring story is one everyone should hear.
If you'd prefer to read Henry's story, or want to see additional photographs documenting his service, please check out the written version of this podcast.
Also, if you enjoyed Henry's story, please sign up for the Voices to Veterans Spotlight monthly newsletter by clicking here. Once each month, you'll receive a new written veteran's story and a new podcast directly in your mailbox. Best of all, it's free and you can unsubscribe at any time.