Have you ever thought about traveling to Europe but didn't know where to start or how to make it happen? Well, let me tell you, it's a whole lot easier than you might think. In fact, if you stick with me for the next few weeks, you should be able to plan your own trip, save lots of money, and still have all the fun.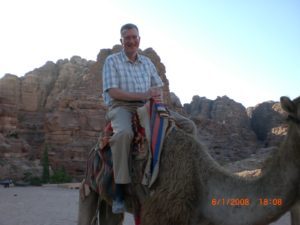 What makes me so sure? Well, thanks to my career as an international lawyer in the Navy, traveling to far off destinations comes natural to me, and I've learned a lot along the way. Not only have I lived in Japan and Bahrain, but I've also traveled to many countries in Europe, the Middle East, and Asia. At one point when I worked in the Office of the Secretary of Defense, I had to be prepared to travel just about anywhere on short notice to help negotiate international agreements with my colleagues from the State Department. As a result, I became adept at obtaining visas and booking airline travel and hotels.
My travel experience intensified after I retired from the Navy in 2014, because now I write international legal thrillers set in countries around the world. To accurately portray those places, I need to actually see the places first hand. For example, I traveled to Vietnam and wandered around the streets of Saigon to capture its modern-day vibe for the novel Sapphire Pavilion. For my upcoming thriller, The Hidden Key, I traveled to the UK, Italy and India, all the time taking copious notes, lots of pictures, and even writing chapters while I was on the road.
I also love to plan and take family vacations. In the past, we've visited London and Paris, and most recently Greece. I didn't use travel agents for these trips, instead conducting my own research and booking my own reservations, saving tons of money, and you can too! The key is planning, and over the next few weeks, I'll use the Greece trip I took in May to illustrate how you can organize your thoughts into plans and then make your own trip a reality.
The first thing you need to do is determine where do you want to go. This may sound obvious, but it's actually a critical question. You'll want to make sure the destinations you pick feature the things you want to do. As a case in point, a few years ago, my wife and I wanted to take our teenage kids to Italy because we thought they'd love the Roman history, the ruins, the art, and the food. The problem was, those were the things we loved but our kids weren't interested at all. They wanted the beach and surfing, so we went to Hawaii instead, which proved to be a great destination for all of us. Besides the beach, it had history for me and seafood and relaxation for my wife. In other words, Hawaii was a win-win destination for the entire family.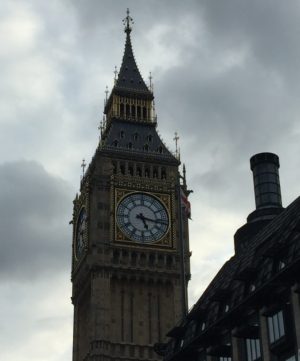 London is the perfect place to start if you're at all hesitant about traveling abroad. Not only does everyone speak English, but also around every corner is something you'll be familiar with. From Buckingham Palace, to Big Ben, to the Tower of London and the theater district in the West End, there is something for everyone. If you are less hesitant, try France with its vineyards and fine cuisine and stroll the streets of Paris, or see the Acropolis in Greece and spend some time on one of the many Greek Islands. On our recent trip, we stayed on Hydra Island, where there are no cars or buses. Instead, when we got off the boat, a donkey carried our luggage to our hotel. How cool is that!
Picking the right destination is fun and can involve the whole family. I scope out possible locations on the Internet first, and then I buy a travel book about our favorite destination to see if it's someplace we might be interested in. While there are many great travel books to choose from, I particularly enjoy Rick Steves' books. For example, for our recent trip to Greece, I used Rick Steves Greece: Athens and the Peloponnese. While I will discuss it in more detail in a future post weighing the pros and cons of using a travel agent versus planning and booking everything yourself, what I like about Rick Steves is he suggests boutique hotels, restaurants and things to do that really help you meet the local people and experience the local scene. He also offers free downloadable guided tours of many destinations in Europe—my wife and I love them. Whether you choose Rick Steves or some other source, the key is for you to find a book that works for you and then use it to determine if the destination meets your needs.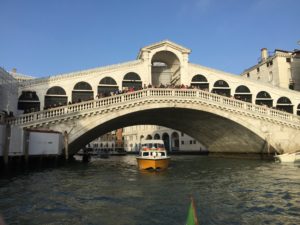 Here are a couple of other factors to consider. If you pick a popular place, expect crowds, especially if you travel during peak vacation season. Venice, for example, rivals or exceeds Disneyworld on its most crowded days when cruise ships disgorge their passengers to roam the city for the day. June, July and August are generally the peak travel months, but if you can travel in early May or late September, you still have a good chance of getting decent weather, fewer people and lower prices. This can be tough if your kids are still in school, so you'll just have to weigh the pros and cons and pick the time that works best for you.
If you are more adventurous, you can travel to an up-and-coming destination like Croatia or Albania, recognizing the tourist infrastructure isn't as well established as in some of the more traditional destinations. If you choose this option, the planning we'll discuss in future posts will be all the more important because you'll need to know what to expect before you arrive. And, with that in mind, be sure to check the State Department's country information to make sure your destination is safe. On the linked website, you can search for the country or countries you want to visit to determine if there are any travel warnings, what the visa requirements are, and whether there are any vaccination requirements. The State Department's website is great to explore, whether you are a first-time vacationer or an experienced overseas traveler.
One last option I'd like to address is taking a cruise. I actually took an all-expense-paid cruise in the Mediterranean aboard the nuclear-powered aircraft carrier USS ENTERPRISE. We made port visits in Mallorca, Spain; Cannes, France; Haifa, Israel; and Naples, Italy. Although the deployment was an unbelievable experience, I've not taken another cruise, whether it be a traditional ship on the Mediterranean or on a river boat cruising through the continental interior. There are certainly benefits to cruises, especially not having to pack up and change hotels, but you also lose the flexibility of doing exactly what you want whenever you want to do it. If a cruise is for you, find the right cruise line and go for it. But, if you want the adventure of experiencing a trip you planned from start to finish, stick with me and watch for Part II when we'll talk about passports and visas.
Watch for future articles on:
Passports and visas
Determining your budget
Using a travel agent or developing your own itinerary
Packing for your trip
Actually traveling on the European vacation you planned