When you enlist in the military, you never know what Uncle Sam has in store for you. In essence, you are giving the military a blank check to write your future for the term of your enlistment and often beyond. Such was the case for Senior Airman Robert Johnson, who joined the Air Force in 1966. Little did he know that a few months later, he would be stationed at the United States' northernmost military base, just 950 miles from the North Pole. This is Bob's story.
Bob was raised in upstate New York in the small town of Oakfield, located about forty miles east of Buffalo. His father drove a tanker truck delivering heating oil to homes – a booming business given the harsh Buffalo winters and the heavy snowfalls blowing in from Lake Erie. His father worked his way up from driving a truck to operating several trucks of his own, while Bob's mother worked at Sylvania in addition to taking care of Bob and his older brother and younger sister. Bob's father taught Bob and his older brother to love the outdoors and they were avid hunters. Bob got his first shotgun when he was fourteen and one of his fondest memories of growing up was when his father would come home from work and take Bob and his brother hunting in the nearby woods.
Bob spent all his school years in Oakfield and was active in sports. He took up weightlifting in high school, ran cross-country, and joined the rifle team. He graduated in the spring of 1963 and enrolled in the University of Louisville in Kentucky in the fall. At the end of three years, though, he'd had enough, realizing college just wasn't working for him, so he returned home and told his parents he wasn't going back to school.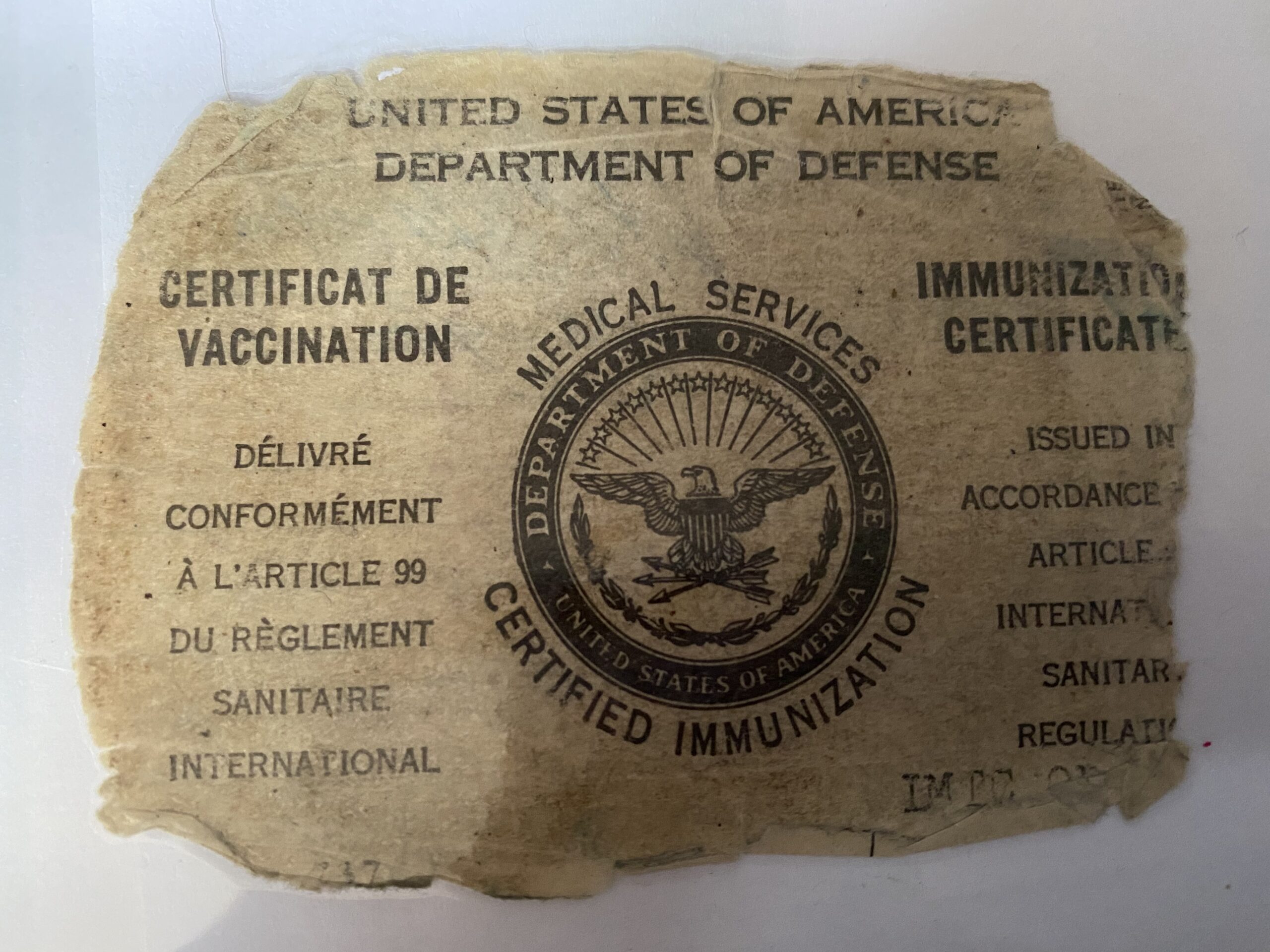 By now it was the middle of 1966 and President Lyndon B. Johnson was escalating U.S. participation in the Vietnam War. Rather than wait for the draft where his options would be limited, Bob enlisted in the Air Force. After saying goodbye to his parents, he boarded a plane for the first time in his life and flew to San Antonio, Texas, for basic training at Lackland Air Force Base. After eight weeks of basic training, then-Airman Johnson boarded another airplane, this time headed to his technical school at Keesler Air Force Base near Biloxi, Mississippi.
At Keesler, Bob trained to become a radio communicator, which he enjoyed. He spent much of his time in class learning what to do and what not to do while talking on the radio and practiced communications procedures through mock radio transmissions. He also enjoyed being assigned so near the Gulf Coast, with miles of sandy beaches just a short drive away. He spent time at the beach whenever his liberty schedule allowed, as well as in the city of Biloxi. His time in the sun-drenched Gulf of Mexico was short-lived, because near the time of graduation he learned that his first assignment would be at Thule Air Base, doing "radio communications at the top of the world."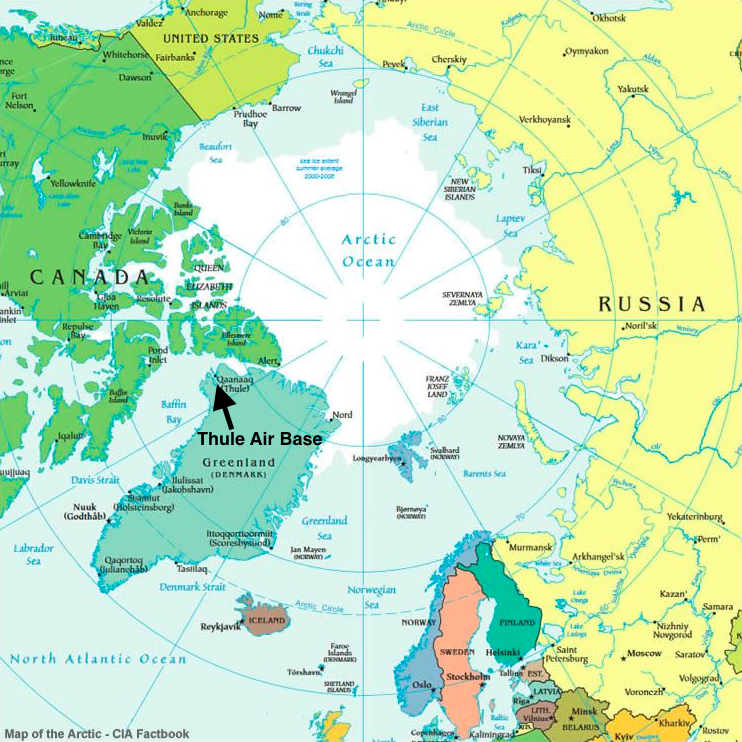 After graduation in 1967, Bob started on the long flight to Thule. His plane stopped in Canada to refuel and then continued to the U.S. air base located 750 miles above the Arctic Circle on the Danish island of Greenland. The strategically located base, just hours from the Soviet Union's arctic coast, played a significant air defense role during the Cold War, at times hosting strategic bombers poised to attack the Soviet Union and fighter-interceptors whose mission was to prevent Soviet bombers from reaching the United States and Canada. Just as important, the base's sophisticated radars were intended to provide the United States and its NATO allies an early warning if the Soviet Union were to launch intercontinental ballistic missiles armed with nuclear warheads towards the western alliance. Not that there was anything that could be done to stop the missiles once inbound, but Thule's early warning was essential in making sure the Soviets knew there would be a response in kind.
It was in this Cold War setting that Bob found himself. He was welcomed by members of his unit as soon as he disembarked the plane, and they began immediately briefing him on what he needed to do to survive in the harsh arctic environment. They issued him cold weather clothing and warned him that during the winter it would be nothing for the temperature to drop to -40 degrees Fahrenheit, with the average winter temperature hovering at a frigid -20 degrees. On top of that, when storms would blow through, wind speeds could exceed 100 miles per hour, making the wind chill unbearable. As if that wasn't enough, as far north of the Arctic Circle as they were, it remained dark 24 hours a day from November through February. Bob understood quickly that not taking the warnings seriously could prove deadly.
As a radio operator at Thule, Bob communicated with inbound and outbound military aircraft. He passed weather information to the aircrews and let them know what the landing conditions were. He also found a way to "patch" the radio broadcast of the 1967 World Series between the St. Louis Cardinals and the Boston Red Sox through to the U.S. planes flying for hours on end above the Arctic. One plane's aircrew even called in and asked Bob to send them the World Series, too, once they heard it was something he could do. Unfortunately, Bob's superiors didn't like the idea and they shut down Bob's baseball broadcasts once they became aware of them.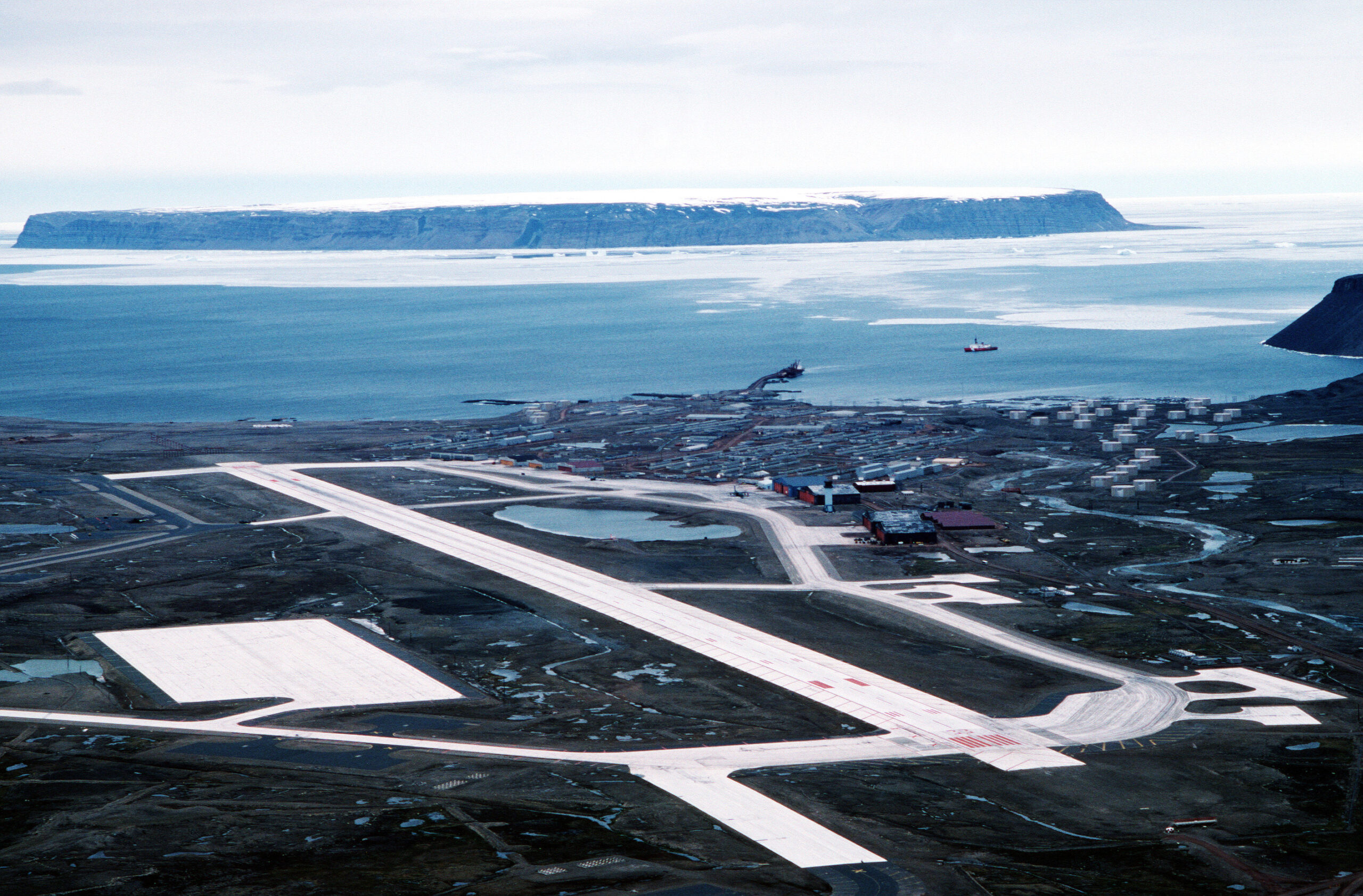 Although the landscape surrounding Thule was desolate, Bob found it strangely beautiful. In fact, he describes his time there as one of those rare, wonderful experiences when you get to meet Mother Nature. During the summer months when the temperature would rise to about 40 degrees Fahrenheit and it would be light 24 hours a day, Bob and his friends would explore the area around the base on hiking trails, or just sit outside with a good book and enjoy the sun. Sometimes they would even see a ship pull into the harbor to drop off supplies, although much of what they needed came in by air.
Year round, when they weren't on duty, they worked out at the barracks gym or visited their friends and talked in their rooms. Bob kept snacks and non-alcoholic drinks in his room all the time, so it was common for friends to stop by and chat. In the evening, they could go to the enlisted club for a meal or some entertainment and a drink or two, before hunkering down in their barracks for the night. Not even their barracks were safe enough when big storms hit the base and they had to evacuate to more secure buildings designed to withstand the strong winds and bone-chilling cold.
On one occasion when a severe storm set in, everyone was restricted to quarters and the barracks staff began taking a roll call. Bob was missing. They began to search the barracks and were getting ready to call for a search outside when they found him visiting with African American Airmen he had become friends with. Amid the racial tensions of the 1960's, this demonstrated in a simple way Bob and his friends' commitment to treat each other with dignity and respect and to help break down societal barriers. Of all the Air Force stories Bob has told his children and grandchildren over the years, this one had the greatest impact because of the life lesson it taught. In fact, Bob's children and grandchildren felt so strongly about it that they specifically asked him to include it as part of his Air Force story.
Although Bob loved his assignment at Thule, when he got the chance to take leave, he went to the opposite weather extreme. Taking advantage of discount air fares available to military members and the money he'd saved in Greenland, he visited both Hawaii and Florida to thaw out from his deep freeze in the arctic. These vacations also helped break his assignment into more tolerable segments.    
Bob's tour at Thule lasted one year, meaning he still owed the Air Force another eighteen months after leaving Thule. He was assigned to follow-on duty at Chanute Air Force Base in east-central Illinois. There he spent the rest of his enlistment typing base communications and performing other administrative functions for the Chanute military community.
After completing his three-year commitment to the Air Force, Bob was honorably discharged as a Senior Airman in 1969. His first order of business was to find a job, which he did in the nearby community of Champaign, Illinois, working for Kraft Foods. He also met the love of his life, Linda, and they were married in 1978, bought a home, and raised four children. Bob stayed at Kraft until he retired in 2000, having worked his way up from an entry-level position to an Assistant Supervisor, but his work career was not quite over just yet.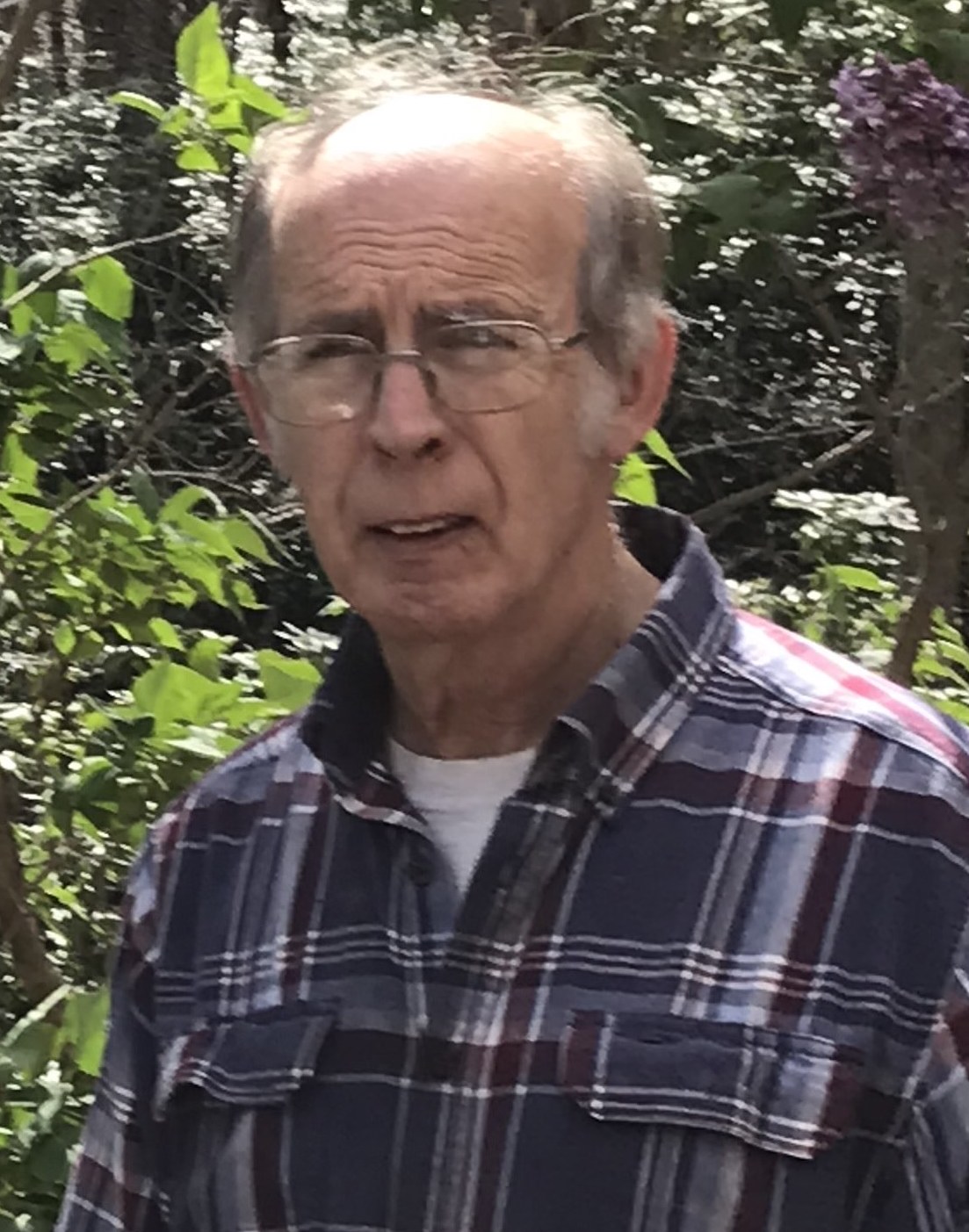 It turns out that Linda loved to ski and she got Bob hooked. So much so that Bob took a leadership role in the local ski club, which chartered buses to go on ski trips to Northern Michigan, West Virginia, and the Rocky Mountains. On one such trip to Snowshoe Mountain after Bob retired from Kraft, Bob was hired to take charge of Guest Services, so he and Linda moved to West Virginia.
Bob and Linda are now fully retired and living in North Carolina, where they are closer to their seven grandchildren and four great grandchildren. As Bob looks back over his time in the Air Force, he is proud of his service and believes it gave him opportunities and training he never would have had without serving. His experience also gave him the confidence to succeed in his follow-on jobs, as well as to work in a technical field.
Voices to Veterans salutes Bob for his service and his willingness to go to the ends of the earth to defend our freedom during the height of the Cold War. He saw his assignment to the isolated American air base not only as his duty, but also as an opportunity he had to be thankful for. We, too, are thankful for Bob's service, and wish him fair winds and following seas.
If you enjoyed Bob's story, please sign up for the Voices to Veterans Spotlight monthly newsletter by clicking here. Once each month, you'll receive a new written veteran's story and a new podcast directly in your mailbox. Best of all, it's free and you can unsubscribe at any time.