What is Sapphire Pavilion? Learning the answer may prove fatal.
"David Grogan's Sapphire Pavilion is a page turner with twists and turns on just about every page. From a sleepy law practice in Southern Virginia to the streets and back alleys of Ho Chi Min City to the corridors of the U.S. State Department Grogan's protagonist – retired Navy Jag Captain Steve Stilwell, manages to piece together a long-buried truth that threatens to destroy him and others."
Gene Pell
Host of the nationally syndicated radio program "Veterans Chronicles"
Until the book signing in Virginia Beach.
See the Events tab for more information.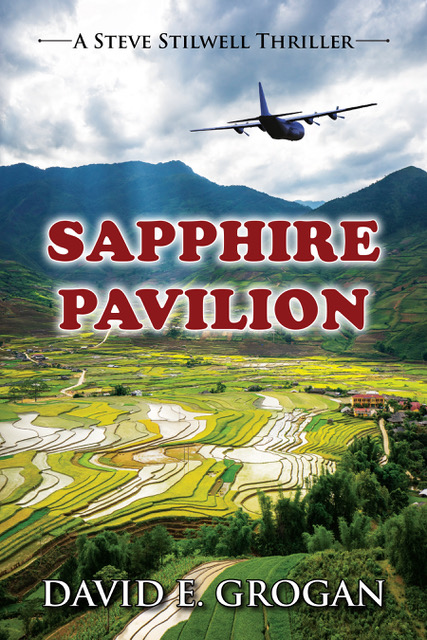 "Grogan's richly layered writing style brings you into the
pages, like a virtual reality. It's more than an excellent read.
It's an experience."
Carine McCandless
Author of NYT Best Seller, The Wild Truth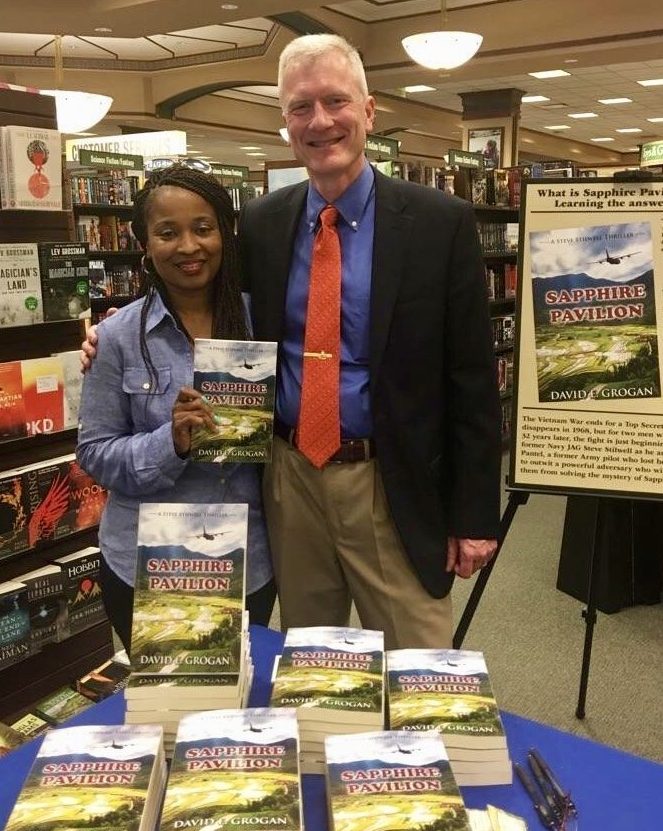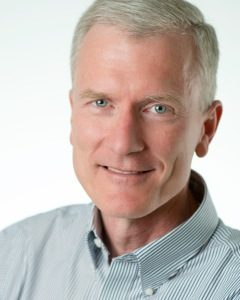 David E. Grogan
I retired as a Captain from the Navy after serving over 26 years on active duty as a Navy Judge Advocate, or JAG.  A JAG is a uniformed Navy attorney like the one made famous by Tom Cruise in the 1992 movie A Few Good Men.

During my time in the Navy, I got to do things many people only dream about. I lived abroad in Japan, Cuba and Bahrain; I actively contributed to the fight against pirates and international terrorism; I negotiated agreements in capitals around the world and met with royalty throughout the Middle East; I deployed for six months onboard the nuclear powered aircraft carrier USS ENTERPRISE and launched in planes from the ship underway; and I prosecuted and defended court-martial cases.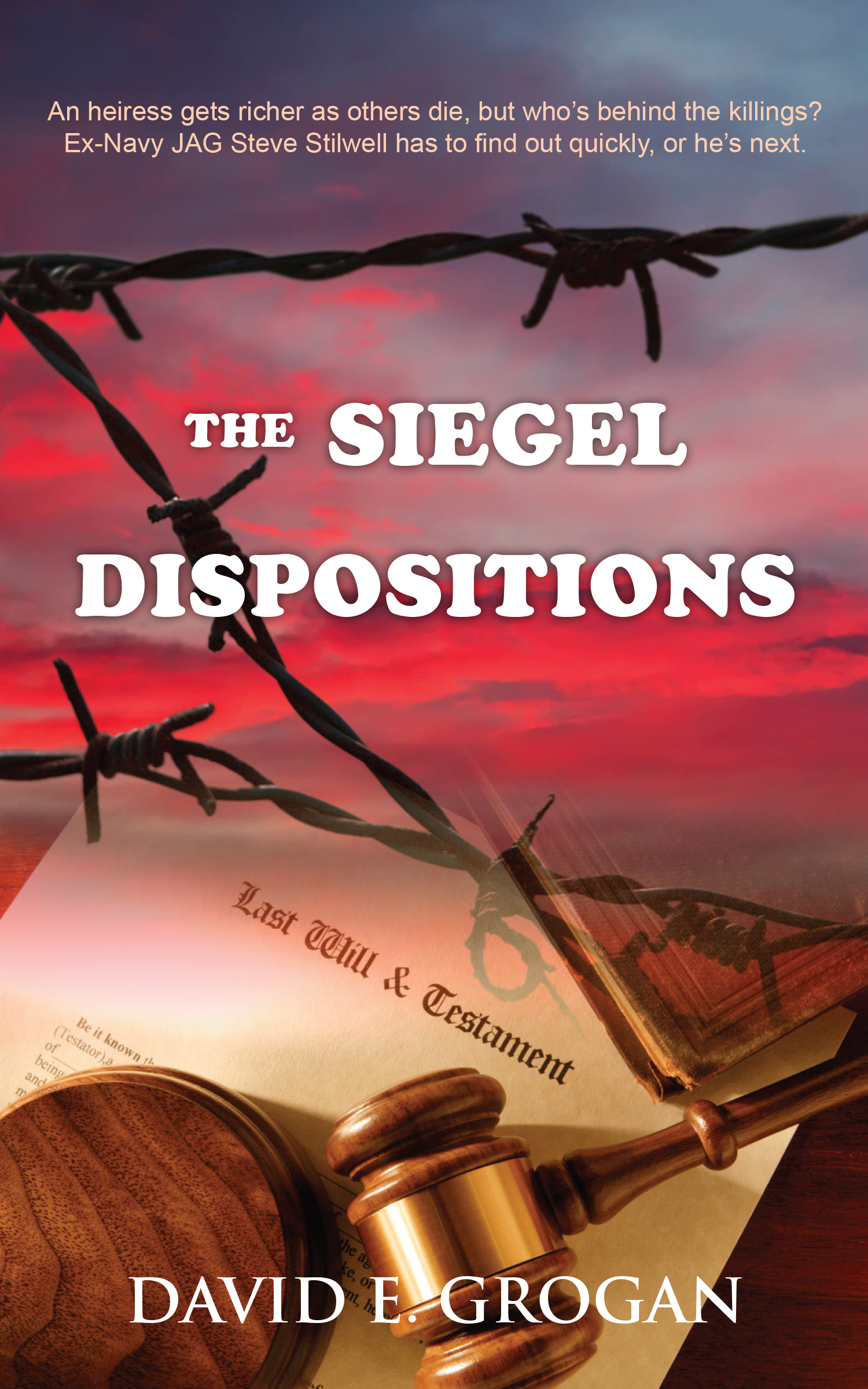 The Siegel Dispositions
An heiress gets richer as others die, but who's behind the killings? Ex-Navy JAG Steve Stilwell has to find out quickly, or he's next.

The Siegel Dispositions introduces Steve Stilwell, a retired Navy-JAG officer and Williamsburg, VA, attorney. In The Siegel Dispositions, Steve draws up a last will and testament for a client, little knowing it will be linked to several murders and perhaps even his own demise. Read more here."
"A fast-paced thriller with lots of twists and a refreshing moral center. Our hero Steve Stilwell is excellent company."
Vaughn Sherman, author of Sasha Plotkin's Deceit
Signed copies make great, inexpensive, unique gifts!
If you are in the vicinity of Olmsted Falls, Ohio, you can get a signed copy of The Siegel Dispositions at The Village Bean Cafe, located at 8143 Columbia Road in the Drug Mart Shopping Center.
You can also order signed copies directly from me.  Send me an e-mail at davegrogan@lycos.com to arrange to receive your personal signed copy.
Book Clubs
If your book club is interested in reading Sapphire Pavilion and The Siegel Dispositions, contact me at davegrogan@lycos.com to purchase signed copies for all of your club's members.  Special book club pricing is available and we can also discuss having me Skype into your book club meeting when you discuss the book.